Memories of My Days as a Resident Apprentice of my Go Master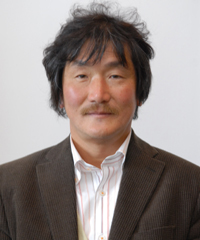 Chifun CHO
9th dan, Nihon Ki-in (Japan Go Association)
When I was six years old, I arrived as the sole Korean to the Kitani Go training center.
I was there to learn about the Japanese board game of Go. At the center I recall that there was the master, Mrs. Kitani, seven children, around ten resident apprentices, and some ten non-resident apprentices. Of course, we didn't have our own rooms. The large room where we studied by day was where we slept at night.
The resident apprentices were known as child prodigies and have come from all over Japan. The non-resident apprentices commuted daily from their homes in Tokyo. Although the resident apprentices had to be gifted children, the non-resident ones were surely very talented.
As I grew older, I started to gain titles, I was able to succeed, and I was often interviewed by reporters. In the early days, the first question that they always asked me was how lonely and difficult it was for me as a lone 6-year-old from Korea, and was there any bullying? I wanted to answer by telling a story like that of Oshin, a poor little girl who would someday become the owner of a big supermarket chain (a TV drama series was aired from 1984 to 1985 in Japan), but words like loneliness, hardship, pain and bullying just didn't come to mind.
I spent ten years as a resident apprentice at the center at Yotsuya in Shinjuku, Tokyo.
We all lived under the same roof. There was Masao Kato, Yoshio Ishida, Masaharu Sato, Kunio Hisajima, Koichi Kobayashi… (I omitted the great Go prodigy Masaki Takemiya from my list because he commuted daily from his home in Tokyo.)
Masaharu Sato was a real athlete. He would dive into the waves at Hiratsuka, and the sight of him swimming so fast was way cool! He was a baseball player and an ace, the best starting pitcher. Kunio Hisajima was aiming to be an ace too. I worked hard with Kunio so that he could become a good pitcher. I was his catcher at practice until it became so dark that the ball was hard to see. Maybe because of all our practice, he was the starting pitcher from time to time. Kunio was a great guy. I said earlier that all the resident apprentices had to be prodigies, but Kunio was not like that. I think that perhaps his genius grew not from playing Go but rather from his devotion to doing his best for other people and society. Kunio suffered from ill health–his stomach always gave him trouble. Of our group, he was the first to pass away.