Living Alongside With Each Other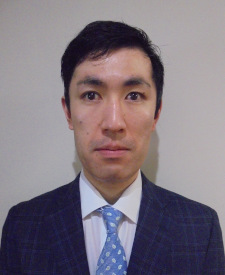 Mitsuharu KAKIJIMA
Blind player of Go (with an amateur 4th-dan ranking) and Chairman of the Executive Committee of the National Blind School Go Tournament
I began learning Go in 2003. Even in those days, my sight was already failing me to the point where I couldn't see what was happening on the surface of the Go board. Fortunately, I was introduced to a special tactile Aigo Go board designed for the visually impaired. Using this tactile board, I became able to play against people without visual disabilities. As far as I know, there are no other games out there in which a visually impaired person can play without someone else's assistance and without feeling any stress. For the visually impaired, Go is a game they can enjoy and where the fact that they cannot see becomes forgotten.
When I play a game of Go this way, I feel that I am a complete individual on the board. I forget that I have a disability. All that I feel is the desire to play a better game than my opponent and to beat them. Through the board, both of us play against each other with the same feelings.
At the end of the game, the winner is decided, regardless of what language they speak, their age, position in life or their appearance. I'm disappointed when I lose, but I'm happy when I win. The only feelings that remain are really simple ones. In the act of extending a hand to place your Go stone in the carefully considered position on the board, there is naturally a mutual communication between you and your opponent.
Through the game of Go, I want to create an environment in which visually impaired people all over the world can form close bonds with one another. Ofunato City in Iwate Prefecture that was devastated by the Great East Japan Earthquake disaster in 2011 has already hosted Go festivals involving students from schools for the blind in Japan, Taiwan and South Korea.
These visually impaired students, transcending national boundaries, came together in this place of former devastation. The scenes of them deepening ties through Go gave courage and hope to people in many different walks of life. In addition to students from many blind schools in Japan, the Taipei School for the Visually Impaired in Taiwan, and the Gangwon Myeongjin School for the Blind in South Korea, the festival is growing to include players from Asia, Europe and the United States. In September this year (2020) as the main event of the World Go Arts Festival, we plan to hold our Go festival for students from schools for the blind from around the world. We have already been in contact with the Nguyen Dinh Chieu School For The Blind of Vietnam and L'institut National des Jeunes Aveugles (INJA) of Paris, France, and their responses are encouraging. While writing about these developments, it is my heartfelt desire to build a society in which people can come together through the game of Go, regardless of whether they are visually impaired or not or whether they are with or without any form of impairment. If this can be achieved, people will realize the simple fact that it is really important in today's world to understand that we are all human, and we all live together.